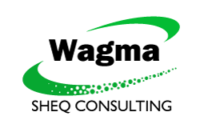 Call +27 (78) 762 7712
Call +27 (81) 772-1189
Monday-Friday: 8:00-16:30

Office 192 Woodlands Gardens
92 Bellairs Drive, Northriding, Randburg

Facebook


Twitter


Github


Bitbucket

Wagma SHEQ
Health, Safety, Quality & Environmental Consultancy
Our comprehensive Safety, Health, Quality and Environmental (SHEQ) consultancy service will assist you in identifying safety and occupational health issues, and any environmental aspects and impacts that arise from your business activities.

Contact Us

Professional Health, Safety,Quality and Environmental Services
Phase of a Healthy Organization
Implementation of safety measure, alertness, and conforming to health, safety, and environmental is important for each process, activities and services in accordance with existing legislation and any requirements of national and global standards to be known such Responsible Care.
We offer services in the area of: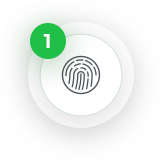 SHEQ Advisory Support Service
If you need Safety, Health and/or Environmental advisory support for a specific project, or additional and independent health and safety support, our consultants will work alongside you to help you achieve your aims.
A dedicated consultant will tailor the exact support that you need such as technical expertise or practical guidance and provide it when you need it. You will benefit from ongoing access to expert advice on site and also via email or phone.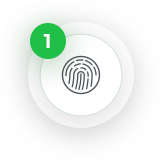 Health and safety, and environmental management systems
We carry out audits of of your management system against externally certified standards including ISO 45001, OHSAS 18001, ISO 14001, ISO 9001 and ISO 50001.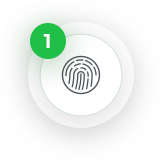 Other health, safety and environmental services
We also offer consultancy support on Accident Investigation, Fire Safety, Construction Design Management, Manual Handling, Occupational Hygiene and a range of environmental and sustainability services.
All consultancy work is managed through our quality system to ensure that you receive cost effective and pragmatic solutions within your timescales.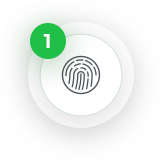 Audit and assurance services
Legal Compliance Review
Gap Analysis of ISO 14001:2015; OHSAS 18001; HSG65, ISO 45001
Health and Safety, and Environmental Audits against external certification or internal initiatives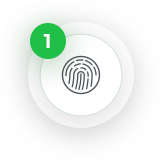 Risk assessment and effective control strategies
Our consultants provide an independent evaluation of organisational risk and corrective action:
Manual handling
Display screen equipment
Fire
Workplace transport
Workplace heights
Control of Substances
Hazardous to Health (COSHH)
Hazard and Operability studies (HAZOPs)
Dangerous Substances and Explosive
Atmosphere Regulations (DSEAR)
Hazardous Area Classification (HAC)
Environmental
EXPERT IN THE FIELDS OF SAFETY, HEALTH, ENVIRONMENT AND QUALITY.
At Wagma SHEQ Consultancy we approach safety differently. We recognise our responsibility to ensure profit and business progression, while still driving safety performance.
Our Consultants approach is to coach and mentor organisations, to drive Cultural Change that will last.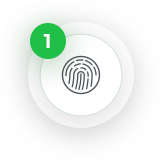 Looking to get ISO accreditation?
At Wagma SHEQ Consultancy we know that achieving ISO certification to an accredited standard is good for not only your business but the wider world. It can be hard to know how best to apply the ISO standard and even after implementation, as standards change, how can you continue to conform?
The answer is to work with a long-term consultancy partner who will take ongoing responsibility for your management systems. We will work with you to integrate new processes seamlessly and efficiently into your organisation, ensuring you continue to adapt as standards, personnel and technology evolve and help to future proof your business.

find out more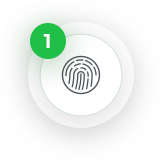 Looking for hands-on health and safety consultancy?
Some health and safety consultants just provide you with relevant documentation. How well do they actually understand what your business does and the risks you face on a day to day basis?
Wagma SHEQ Consultancy dedicated, hands-on consultants will visit your workplace at least twice a year as part of our Business Safe service. They will consult with you on the areas of your business that give you the greatest worries and offer sensible solutions based on industry knowledge.
CONSTRUCTION DESIGN AND SAFETY MANAGEMENT-CDM
The Construction (Design and Management) Regulations place a great deal of responsibility on duty holders. As a client, a principal designer or principal contractor for a project, you may not have sufficient knowledge, skills, and experience or sufficient manpower to fully comply with the law on all types of projects. By appointing an independent, third-party consultant, we can assist you in meeting the requirements of the relevant legislation.
We have practical construction health and safety management experience in new manufacturing plants construction, plant expansion and commercial property design and construction. Our services go beyond compliance, not only assist you to fulfil your legal duties, but also assist you in effectively managing construction safety risks.

Find Out More

Wagma SHEQ Health & Safety Training Courses
The team at Wagma SHEQ Consulting are incredibly knowledgeable and constantly prepared to go the extra mile to help and find training solutions to suit our specific needs. We provide course content that is very informative and interesting allowing your staff to get the training they require at a time and a place that suits them.

| Training Course | Duration | Details of Training Course |
| --- | --- | --- |
| ISO 9001 Awareness | One | Create Awareness on provisions of the standard. |
| ISO 90001 Implementation | Two | Equips learners to apply provisions of standard in the workplace. |
| ISO 14001 Awareness | One | Create awareness on provisions of the standards. |
| ISO 45001 Implementation | Two | Equips learners to apply provisions of the standard in the workplace. |
| Transitioning from OHSAS 18001 TO ISO 45001 | One | Equips learners with knowledge on how to migrate from 18001 45001 smoothly. |
| OHS Act | One | Detailed guidance on application of provisions in the OHS Act. |
| Construction Regulations | One | Detailed guidance on application of provisions in the construction regulations. |
| General Health and Safety | One | Identification of workplace hazards and control measures for employees at all levels. |
| SHE Rep Functions | Two | Explanation of the legal requirements for SHE Reps with a practical component. |
| Safety for Supervisors | Two | Health and safety duties for supervisors. |
| Hazard Identification and Risk Assessment (HIRA) | Two | Risk assessment for a typical workplace. |
| Incident Investigation with Root Cause Analysis Techniques (RCAT) | Two | Structures way of investigating incidents with application of the RCAT. |
| HIV/AIDS Awareness | One | Aims to remove the stigma associated HIV/AIDS in the workplace. |
| Permit to Work System | Two | Gives defined approaches for effective application of PTW in the workplace. |
| Lockout/Tagout | Two | A structured approach to applying lockout and tag-out in the workplace. |
| Safety File Workshop | One | Guidance on compiling comprehensive safety file. |
| COID Act | One | Detailed guidance on application of provisions in the has practical application. |
| Working at heights Safety | One | Covers all safety rules when working at heights and has practical application. |
| Safe Stacking and Storage | One | Legal and other requirements for safe stacking and storage. |
| Emergency Planning and Response | Two | Detailed approach for comprehensive emergency planning and response. |
| Emergency Response | One | General Awareness on emergency response. |
| Chemical Safety | One | Safety rules when working with chemicals. |
| Radiation Safety of Industrial Sources. | One | Safety rules when working with radiation sources. |
| HSE Legal Liability for Top Management | One | Comprehensive guidance on liability matters applicable to the workplace safety. |
| Fall protection plan development Work @ Hieghts | One | First aid level 1-3 |
our wagma sheq consultancy team
Our  Health and Safety consultants have vast experience in the health and safety industry to move your company forward with a safe and health environment with the best cost effectiveness for your business.
Andrew is an experienced manager with a strong background in environmental, safety and health consultancy. He has more than eight years of quality experience and proven expertise in management, environmental consultancy and quality assurance both in the fields of industry and academia.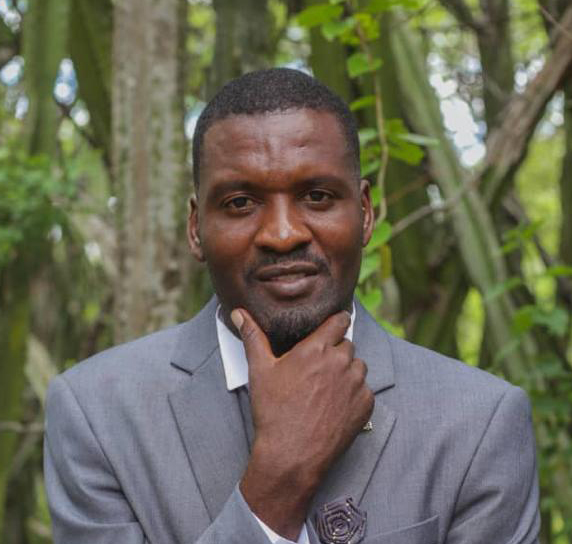 Andrew Magombedze
Health & Safety Professional
Innocent has spent almost nine years in the Health, Safety and Environment (HSE) field. Over the past years he has worked in the manufacturing and construction industries as HSE Practitioner. His ability to analyse a problem and clearly explain the situation makes him a valuable asset to the Wagma team.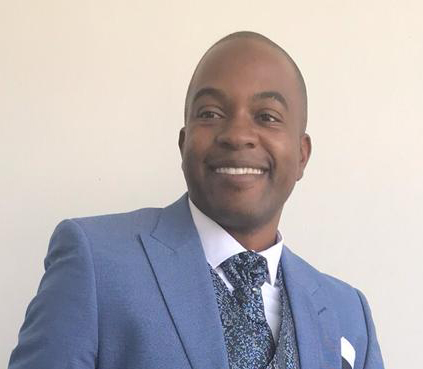 Innocent Bhaikwa
Health & Safety Professional
Company
Office 192 Woodlands Gardens
92 Bellairs Drive
Northriding
Randburg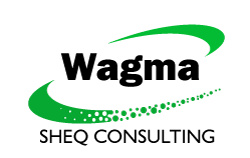 Contacts
Quick links
Contact us

Facebook


Twitter


Google-plus


Pinterest

Copyright 2018 © All rights Reserved. Wagma SHEQ Consulting | Crafted By Web Expressions